Make Smarter Talent Acquisition Decisions with Our Latest Insights on India's Job Trends
Download Now!
Our Story
2021 & Beyond
RESET. FLY.
Revolutionizing the recruitment landscape

Launched Taggd Ready-to-hire Talent Platform
Transforming India's digital recruitment story

Launched our new brand identity – Taggd

Investment by Multiples Asset Management – a marquee investment firm

Published India's 1st Decoding Jobs Sectoral and Coolest Workplaces reports
Globally recognized RPO brand from India

International alliance with Cielo

Investment by HDFC

Global Talent assessment partnership with Wheebox

The 1st edition of India Skills Report launched
Inception of India's fastest growing HR start-up

First customer and multi million HR deal

Investment by Lumis Partners
We don't like to brag but…

Nelson Hall 2020
Rated amongst leaders by Nelson Hall's NEAT matrix
Everest Group
Rated Star Performer by Everest Group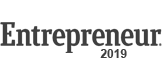 Entrepreneur of the Year
Awarded Entrepreneur of the year for Recruitment & HR Services
want to know more?
What is Recruitment Process Outsourcing in talent acquisition?
Recruitment Process Outsourcing, or RPO, as the name suggests, is the process when a company outsources the recruitment of their employees to a third-party provider.
How can an RPO help your business with recruitment?
A recruitment outsourcing company can help your business in several ways. They provide access to high-quality resources and advanced technology, which can streamline the hiring process, reduce time-to-hire, and improve cost-to-hire. Additionally, RPO service providers offer recruiting strategies, such as employer branding, that can help organizations attract top talent.
What is the process of Recruitment Process Outsourcing (RPO)?
Recruitment Process Outsourcing is an effective way to hire talent. In this process, RPO service providers fulfil the hiring needs of an organization, this includes creating job postings, pre-screening candidates, conducting interview drives, managing offer stages and onboarding procedures.
What is talent management?
Talent management is the process of developing a strategy for talent acquisition and maximizing talent productivity. The process includes talent identification, talent development, succession planning and performance management. Talent management helps organizations ensure they hire the right talent to achieve their business objectives.
Why do businesses need to outsource talent management?
Businesses outsource talent management to reduce operational costs, tap into a wider talent pool, access expertise in talent management, promote employer brand and offer coherent candidate experience.